The multi-award winning product, MetaMoJi Note is now available as a new small business edition with special management features for company privacy and corporate deployment.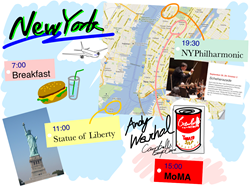 MetaMoJi Note SMB edition can add annotation features to all PDF and Office documents in enterprise document systems. It should contribute a lot to BYOD initiatives.
Palo Alto, CA (PRWEB) November 20, 2014 
MetaMoji today launched a small business version of its popular cross-platform app, MetaMoJi Note as a SMB Edition. With over 2 million downloads, MetaMoJi Note is already being used by many organizations across the world, for both personal and group productivity, but the new SMB edition will make it easy to deploy across small and medium sized businesses.
MetaMoJi Note SMB Edition makes it easy to share notes and collaborate around the office, acting as a blank canvas for mindmapping and minute taking within a business environment. Note taking features include stylized lettering and curve correction, vector graphic drawing features, broad mashup abilities for combining docs, photos, voice, drawings and notes and even cool calligraphy functions. Annotation features include markup for all standard Office files and PDF documents as well as PDF export on the iOS version.
The biggest problem IT managers face is managing devices shared throughout an organization, without being tied to a specific App Store account. Organizations also often need the ability to manage their own cloud based servers to host documents and meetings.
IT managers will appreciate the easy Integration features built within MetaMoJi Note SMB Edition, making it easy to adapt the solutions into existing internal systems. Integration is achieved through new URL schemes that allow copies of documents to be opened within the MetaMoJi applications installed on the user's device. This approach allows for integration using any development language and doesn't require adding API calls to product code. Once documents have been used within MetaMoJi Note SMB Edition, a notification can be issued to existing systems, allowing them to collect an updated document for further processing or storage.
The custom URL scheme allows business users to open the MetaMoJi Note app from other applications on their device or the web. For example, they can import text, an image, or even a PDF document from their own apps into MetaMoJi Note SMB Edition via a URL. They can also send the edited note back to their apps. 
The benefit of the URL schema approach is that little coding is required to incorporate the MetaMoJi Note application into other applications. Rather than providing a code library API that needs to be directly included in the code-base of an application, the URL schema is language agnostic and provides a more controllable integration approach.
MetaMoJi Note SMB Edition offers a streamlined set of the functions found in the enterprise version of MetaMoJi Note for Business, an all in one productivity app for business use. In order to protect company privacy and provide for more flexible IT management, the SMB edition does not include functions for the MetaMoJi Cloud, connecting to social networks, or handwriting recognition.
Mobile Productivity Solutions 
As more mobile devices such as smart phones and tablets are being utilized to deliver productivity and efficiency gains within organizations, the requirement for private cloud deployment is a key consideration. MetaMoJi provides a number of options when deploying MetaMoJi Note and MetaMoJi Share Business Editions. 
    MetaMoJi Cloud is a managed service provided by MetaMoJi.
    Amazon "AMI" server images can be used to deploy the software within the Amazon Web Services infrastructure quickly and easily.
    On-premise licensing; where the software is deployed and managed by an organization's own IT department.
For companies looking to resell MetaMoJi mobile productivity solutions, or to integrate them within an existing or new solution, a partner program is also available.
DOWNLOADS AND MORE INFORMATION 
For more information about the business specific applications or to make contact with our sales team please visit http://business.metamoji.com
Free versions of the consumer applications are available from your device's App Store. For more information on all features, and for all download links, visit: 
http://www.noteanytime.com for MetaMoJi Note
About MetaMoJi 
MetaMoJi creates products to break barriers between devices and users with revolutionary applications on smartphones and tablet devices. MetaMoJi's unique innovations give users the comfort of an analog experience with the convenience of digital technology. MetaMoJi's mission is to contribute to the advancement of human beings with unique applications to collect knowledge, write documents, organize ideas and share them with others. Please visit the corporate site for more information.